Fraud Alert!

$15.00 to Open Your Home or Vehicle

DOES NOT EXIST!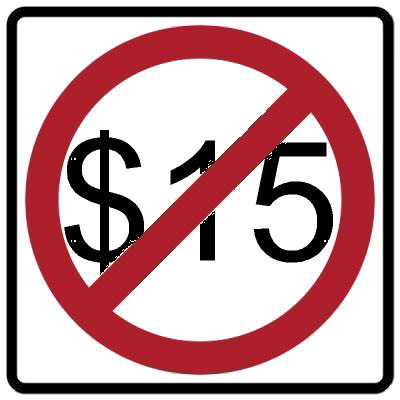 Please be advised that a growing concern is entering our City of Champions and all across the country. A new trend of unethical fraudulent "scamming locksmiths" is on the rise. These so-called locksmiths are claiming to be sub-contractors for Aegis Locksmiths along with many other local locksmith companies. The fraudulent locksmiths will tell you over the phone that it will only cost you $15 dollars to unlock your home, but once they arrive at your location they will inform you that your lock will be difficult to open or cannot be picked and must be drilled to allow you into your home. This gives the fraudulent locksmith the ability to inflate the $15 dollar fee into hundreds of dollars for the unnecessary drilling of your lock and the inconvenience of having to purchase a new lock for your home.
Aegis Locksmiths does not, and will not, sub-contract other locksmiths to perform work for Aegis. Our qualified locksmiths are employees of Aegis Lockworks Ltd. and are not affiliated with any other locksmith company.
When calling Aegis Locksmiths please note that we will always answer your phone call by first stating that we are Aegis Locksmiths. We do not answer the phone "Hello, Locksmith". Everyone from our daytime receptionist to our 24hr emergency after-hours technician will always provide our company name right up front to inform the public of who we are and not just some locksmith attempting to be part of our company by using the "Aegis" brand name.
Always listen for the "Good [Morning/Afternoon/Evening] Aegis Locksmiths, how may we help you?"
Management,
Aegis Lockworks Ltd.
*****
The handy work of 24/7 Locksmiths and/or Edmonton Locksmiths
(Not to be confused with Edmonton Lock & Safe Ltd.)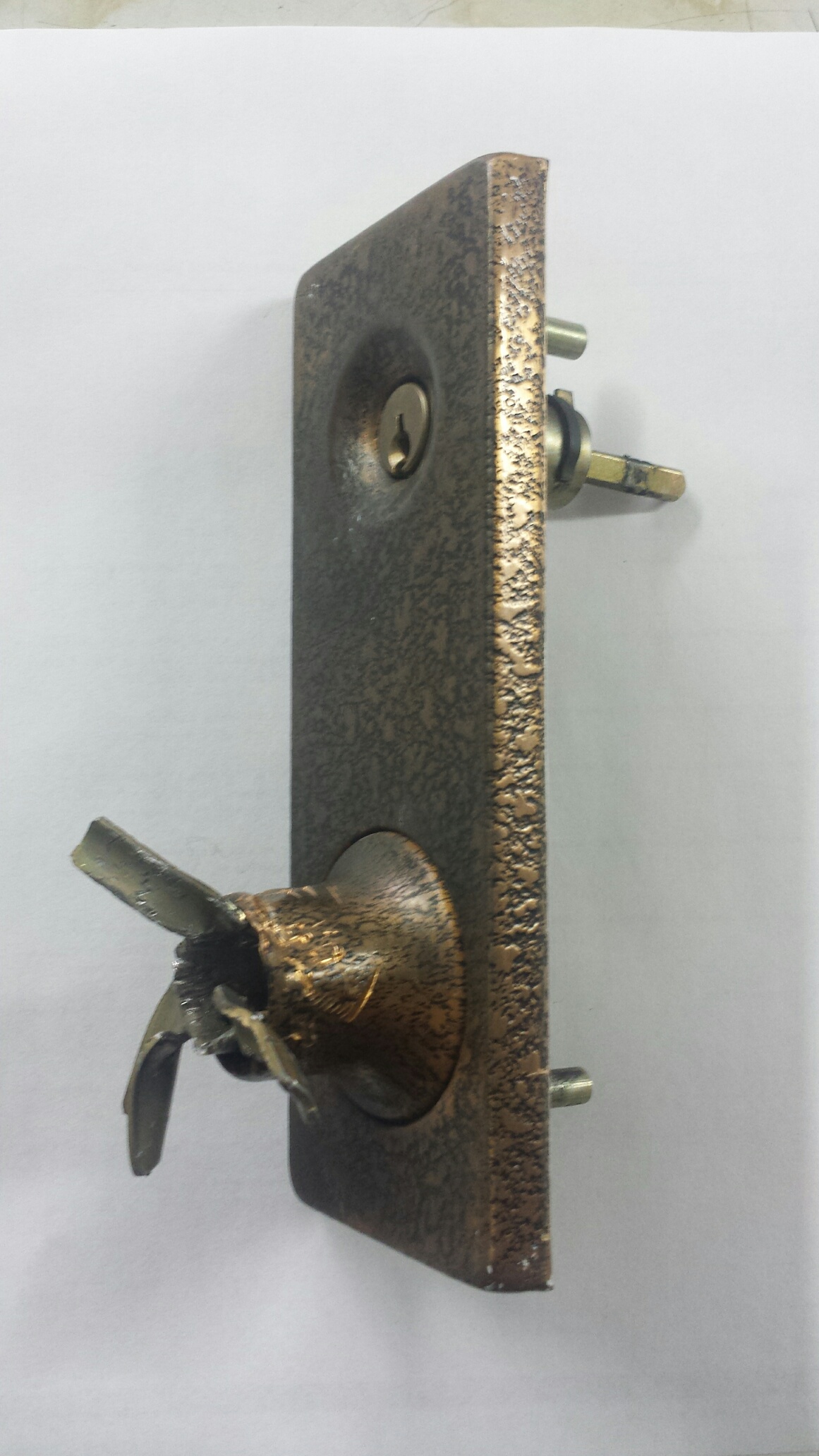 A citizen of the City of Edmonton was locked out of her home. She opened up Google on her phone and began a search for Edmonton Locksmiths. One of the first listings she came across was for a $15CAD dollar open up. This just seemed too good to be true so she called the company and they explained to her that it was indeed $15CAD dollars to open her home.
She decided to book the service call and less than an hour later the locksmith arrived at her home. Before making an attempt to pick open the lock the locksmith told her "this was a very difficult lock to get into and he needed to drill the lock to get it opened". After spending another hour drilling and probing to open the lock it just wouldn't open through his drill point, so the locksmith proceeded to smash the knob off of the door and pry away the knob housing assembly, which in turn destroyed the lock to her home.
Had the locksmith been a qualified experienced locksmith he would have known that this was an obsolete Weiser Interconnected Lock that have not been manufactured for well over 40 years and getting parts or a replacement lock was next to impossible. So because of the unique nature of the mounting for Interconnected Locks the locksmith simply told the woman that she needed a new lock and there was nothing he could do for her because he didn't have a replacement lock in his vehicle, but still charged her $270CAD dollars just to open her home and cause hundreds of extra dollars in damage to a lock that cannot be replaced very easily.
The locksmith demanded his money and once he received payment he left the premises.
The homeowner was now left with a damaged lock and completely unaware of the circumstance with this particular brand of lock so she spent day after day searching for another lock to replace her damaged lock...all while still having an unsightly and unsecure damaged lock on her door.
She called us and asked us if we had a replacement lock for her home we began to ask her questions as to why she required a replacement lock when we may be able to replace a part inside of the lock and get it working again. She explained her story of the locksmith that came out to her home and opened her door. We then asked her to send a photo of the lock to us to see what part we needed to replace when we looked at the photo she sent and shocked our entire staff with the unprofessional and unethical method to open her home by damaging her lock.
If the locksmith that opened her home knew anything about these locks he would have known that the Weiser Interconnected Lock is long obsolete and should have attempted to pick the lock open with a single lockpick instead of one of the new fancy automatic electric pickguns that are nothing more than the latest greatest gimmick to sell something new, since the electric pickguns are not meant for finesse but for speed, which most locks require finesse rather than speed to open successfully without damage.
Do not allow this to happen to you!
Always contact an established locksmith and check their credentials to make sure they have the proper documentation of possessing a valid locksmith license.
We at Aegis Locksmiths believe that no lock needs to be drilled unless the lock malfunctions. Most locks other than high security can be picked open successfully without damage in a matter of minutes.
DO NOT LET THIS HAPPEN TO YOU!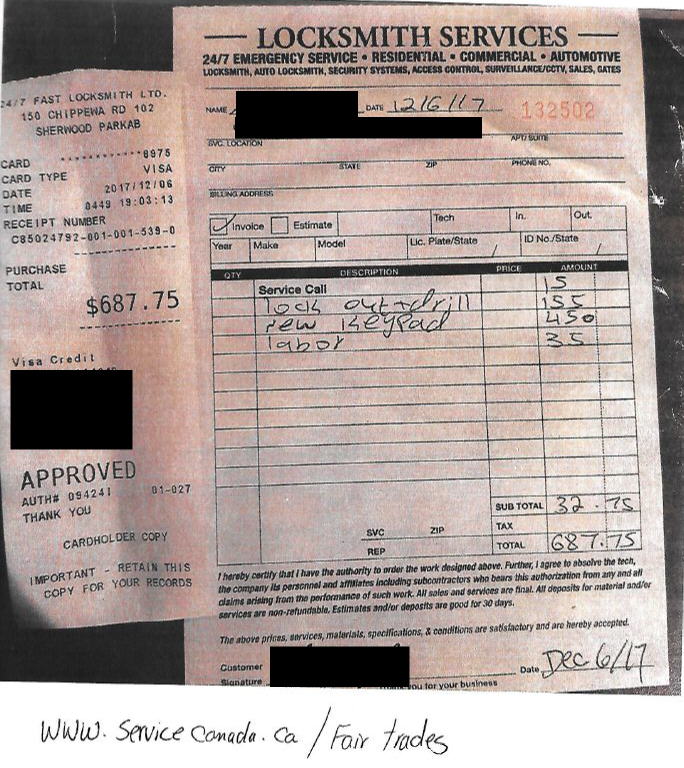 Now let's see what Aegis Locksmiths would have charged for the same job -- even if we did drill the lock!
- Service Call: $60.00

- Drill Out Lock to Open: $22.50

- New Keypad: $199.99
(NOTE: This is for a complete brand new keyless entry lock. If any lock is drilled the entire lock does NOT need to be replaced -- only the lock cylinder, which is a cost of $33.60 per lock cylinder.)
- Lock Out + Drill and Labour:
Is this not the same thing? Charged twice?
Our Subtotal: $282.49
with a completely new keyless entry lock.
Subtotal if replacing just the lock cylinder: $116.10
THE $15.00 DOLLAR OPEN-UP JUST COST THIS CUSTOMER $687.75
This person was truly victimized and taken advantage of from this company. Please do not allow this to happen to you. Speak out and file your complaint at
www.servicealberta.ca/unfair-practices.cfm
*****

Taking advantage of the Elderly...
Unfair Business Practices #2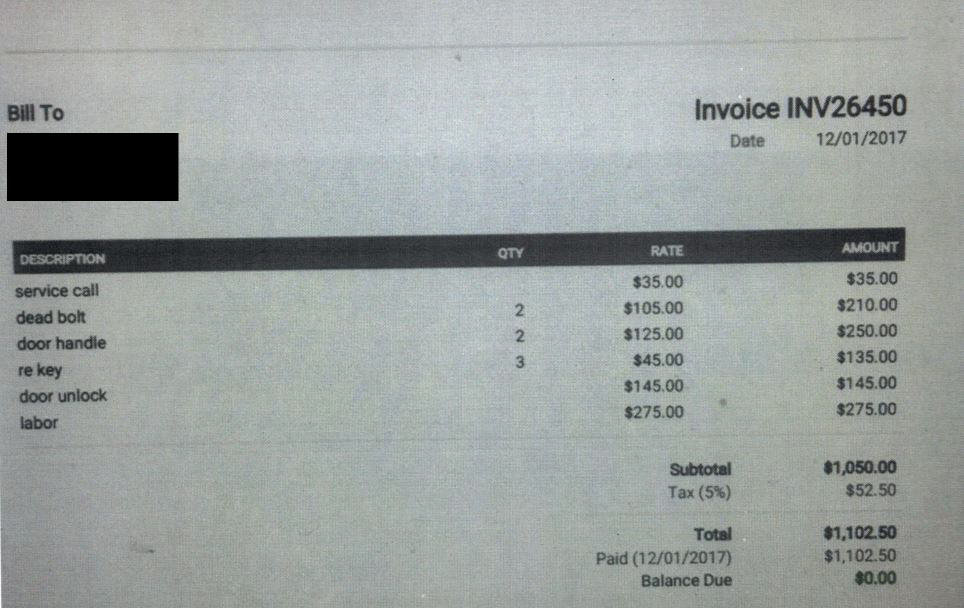 The above invoice is from an elderly woman that had called a locksmith and was told it would only cost $35.00 dollars to open her home. The $35.00 dollars soon became $1,102.50 for brand new locks that did not need to be replaced and charged for rekeying charges that we include for free with new locks.
Other News from The Fair Trading Act.

NOTE: Documents in PDF Format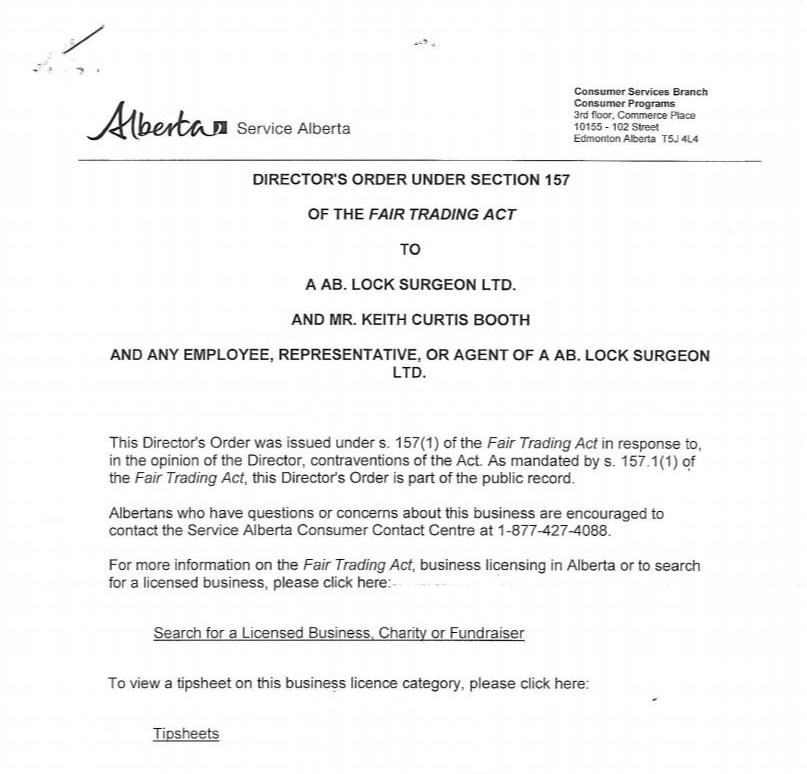 What these Scam Locksmiths do not realize is that the Service Call is a necessary charge for the mobile locksmith to help cover the costs of vehicle maintenance, insurance, repairs and fuel. Many many miles go into the life of a locksmith vehicle and regular upkeep maintenance is essential to keeping the vehicle(s) on the road to serve you better. A $15.00 dollar Service Call does not cover the regular everyday maintenance costs unless the locksmith operates in a small town that only takes 5 minutes to drive from one side of town to the other. Any city operated locksmith vehicle will travel many miles over the course of a day and require regular maintenance to keep it running smoothly, because without a properly running vehicle it is incredibly difficult to serve the needs of the public if their vehicle is unreliable.